3D CELL CULTURE PLATE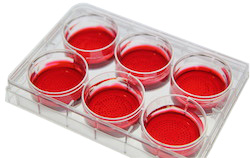 The CellSphere™ 3D Cell Culture Plate is a series of the cell culture plates with natural 3D environment that is scaffold-free and that maximizes cell-to-cell interactions.
TRANSFECTION REAGENTS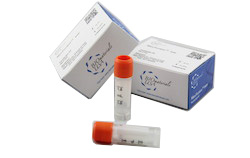 MaxFection™ 8600 series belong to an efficient new class of non-viral gene delivery based on biodegradable cationic polymer.
HYALURONIC ACID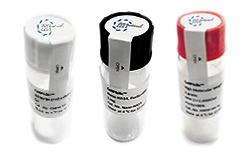 CELLPHILIC™ Hyaluronic Acid (HA), also called hyaluronan or hyaluronate, is an anionic, nonsulfated glycosaminoglycan.
FLUORESCENCE NANOPARTICLES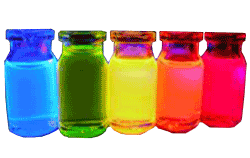 The Lanthanon doped CellBright™ nanoparticles were synthesized by a modified thermal-decomposition method. Currently this product is spherical with a diameter from 10-15nm. The particles were chemically stabilized with hydrophilic or hydrophobic surfaces and can be dispersed in any other polar or non-polar solvents, to form a stable single phase colloidal solution.
DIETARY SUPPLEMENTS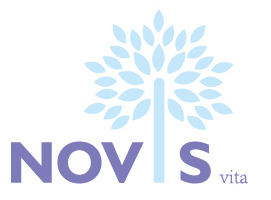 Biomaterials USA is collaborating with multiple top dietary supplement vendors to provide natural health to our customers.  Novis Vita® and Topia® are two leading manufacturers on longevity and anti-aging products in the world.
SUPERPARAMAGNETIC NANOPARTICLES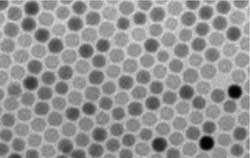 Unique™ and Unisized™ iron oxides nano-clusters were synthesized through a straight forward supercritical method. These nano-clusters have larger specific surface area thus are ideal filler for polymers.
HYDROGELS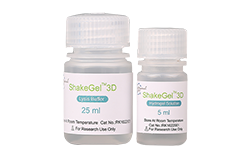 Hydrogels are water insoluble, jelly-like, three dimensional network of polymeric chains that are crosslinked by chemical or physical bonding. They have properties ranging from soft and weak to hard and tough.
ANTITHROMBOTIC COATING KIT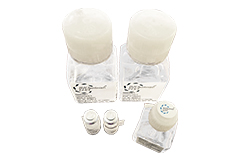 This kit can be used to coat any material surface which require direct blood contact. This durable coating will prevent clotting formation.
XENO-FREE CELL ATTACHMENT PRODUCTS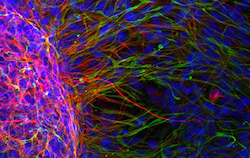 Xeno-free and serum-free cell culture products for supporting the culture of human stem cells and regular cells in 2D and 3D. This series of products replace human or animal derived products, such as laminin, fibronectin, vitronectin, collagen, matrigel, and so on.
XENO-FREE CULTURE MEDIUM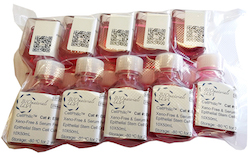 Most convenient Xeno-free and Serum-free culture media for all your human cell culture needs. Xeno-free, serum-free, and chemically defined cell culture media for supporting the culture of human stem cells and regular cells in 2D and 3D. This series of products replace human or animal derived products, such as human and animal serum, and human and animal derived supplements. All our cell culture medium products are packed in 10 convenient 50mL freezable medium bottles. No need to aliquot the big bottle anymore. Take one small bottle of medium to use and throw the remaining bottles in freezer for long term storage without worrying about the degradation of the medium components.
INTEGRIN RECOGNITION PEPTIDES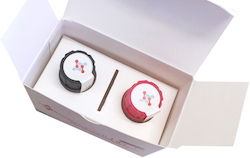 Integrins are receptors that facilitate cell-extracellular matrix (ECM) adhesion. Several types of integrins exist, and one cell may have multiple different types on its surface. Integrins are found in all animals. And total 16 integrins were found in vertebrates so far. We provide a complete integrin binding peptide array to help researchers to quickly identify the types of integrins on the cell surface. Ligands for integrins include fibronectin, vitronectin, collagen and laminin.